wondering?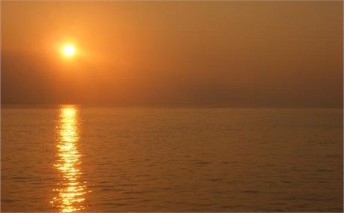 Have you ever wondered about God?
Some people feel close to God while watching a beautiful sunset
or by walking through the woods or holding a newborn baby.
Others search for Him when they are facing a tragic event in their lives.
Have you ever wondered about God?
Where is He? What is His plan for my life?
Wherever you may be on your search for God, there are three things you
need to know.
God loves you and wants to have a relationship with you.
To have this relationship, you must admit that you're not perfect.
You have to invite Him into your life.
To invite Him into your life you have to ....
Admit you have sinned
..... (hey, we all have)
"For all have sinned and fall short of the glory of God" (Romans 3:23),
"If we say that we have no sin, we deceive ourselves, and the truth is not in us" (1 John 1:8).
Believe in Jesus
.....
"For God so loved the world, that He gave His one and only Son, that whoever believes in Him shall not perish, but have eternal life" (John 3:16).
Confess and leave your sin
.....(this is the beginning of a whole new life!)
"If we confess our sins, He is faithful and just and will forgive our sins and purify us from all unrighteousness" (1 John 1:9).
You might want to use the following prayer as a guide:
Lord Jesus, I know that I need to turn my life over to you. I'm a sinner, and I'm sorry for my sin. Thank You for dying on the Cross for me. Please forgive me of my sin, and accept me as Your child. I desire to live for You, Jesus. Amen.

Congratulations on becoming a part of God's family. This is only the first step in your new journey. If you would like to know more about your decision, please contact us at
godsark@mindspring.com
or call us at 301.689.3551. You can also check out
powertochange.com
for some amazing resources.