The men's mentoring group is designed for men to meet in a relaxed atmosphere and encourage and pray for each other.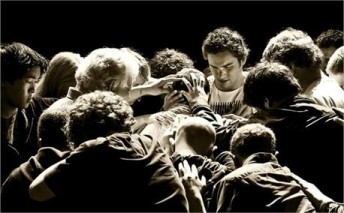 Sometimes, men just need to be around men.
Real men pray.
Real men laugh.
Real men cry.
Real men. . .getting together. . .getting to know each other. . .getting to know God.

Encouraging one another to practice a Godly character and lifestyle.
Focusing on developing Godly relationships as husbands, fathers, and neighbors.
We meet the last Saturday of the month at 8:30 a.m. for breakfast, fellowship, prayer, teaching, and other activities.