W.I.S.P.
Open to adult women,W.I.S.P. ministry seeks to encourage women to develop their spiritual and physical potential while achieving their Godly destiny in the body of Christ.
Women In Spiritual Pursuit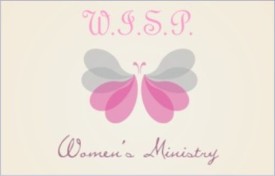 In W.I.S.P. you will...
Develop relationships with other women.
Discover your potential as a fully functional woman of God.
Excel spiritually through prayer, the Word of God, and outreach.